We have seen in recent blogs many of the top brands are jumping on the band wagon of the Olympics 2012.  From brands such as Samsung to tasty brands such as Cadbury. McDonalds are amongst the list of partners as the key food provider at the events!
Ironically, McDonald's are about to launch a global campaign to encourage kids to stay active, using local campaigns promoting balanced diets to children across the country.  McDonald's is one of the key commercial partners supporting the Olympics and in return gets to launch FOUR restaurants  at the events next April, one of which is the brands biggest restaurant ever, another being  located in the Athletes village!
In supporting the 2012 Olympics McDonalds are maintaining their strong position in the market.  According to a recent report from Marketing Magazine the fast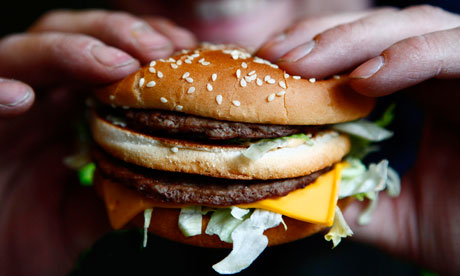 food outlet will be the only branded food retailer serving thousands of Big Macs and fries over the four week period…probably not good before a run but I expect 'Joe public' will be appreciative!
Marketing Week show that research indicates that two thirds of attendees will take their to children to the games and McDonalds expect to satisfy this demand.  McDonalds are striving to promote their milk, fruit and vegetables content within their 'Happy Meals'.  McDonalds are attempting to push the brand as a long standing supporter of the Olympic Games across the world, whilst promoting the idea that young people need to get active and get involved…!